Real Army Simulator is the often humorous, slightly satirical and sometime real account of what is really like to be a soldier in the army. Pulled from Yifat and a few of her personal friends real account of their mandatory army service in the Israeli army, Real Army Simulator tries to show a more realistic view of the army and what it's like to be part of it. The game presents life in the army as being part of a large bureaucratic and mundane machine rather than the glorified heroic experience often depicted in game.
About the author(s)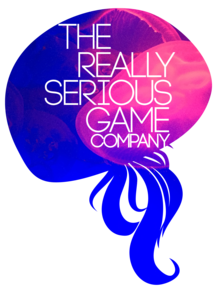 The Really Serious Game Company is the very serious game company founded by Yifat Shaik & Derek Quenneville

Yifat Shaik is an Israeli born game designer and artist, currently residing in Canada. A Master of Design graduate from OCAD University in Toronto, her work and research focus on online game socialization, political activism in gaming and the creation of unique and evocative game worlds. When not teaching game design, Yifat creates Unity based interactive art installations and spends her free time on the creation of several personal game projects.

Derek Quenneville is a 3D printing expert and digital fabrication artist in Toronto, Canada. He works at Objex Unlimited, and occasionally teaches at Toronto Public Library. On the side, Derek gives talks at various non-profits around the city - he has introduced and demoed 3D printing to literally thousands of people at local events since 2009.

Additional resources
The Really Serious Game Company